GCL (Hanoi) Co., Ltd donated to Covid-19 vaccine fund
GCL (Hanoi) Co., Ltd donated to Covid-19 vaccine fund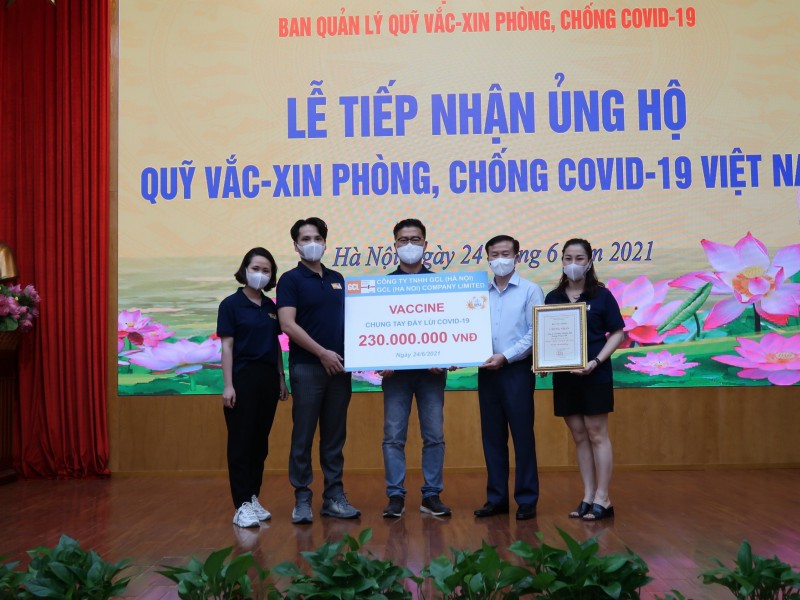 Due to the complicated situation of the Covid 19 epidemic, as of June 24, Vietnam had 14,232 infections and 72 deaths, many provinces and cities across the country were affected by the epidemic, especially Bac Giang and Bac Ninh.
Moreover, the Covid-19 epidemic has broken out for the 4th time so far, seriously affecting the global economy, people's health and lives.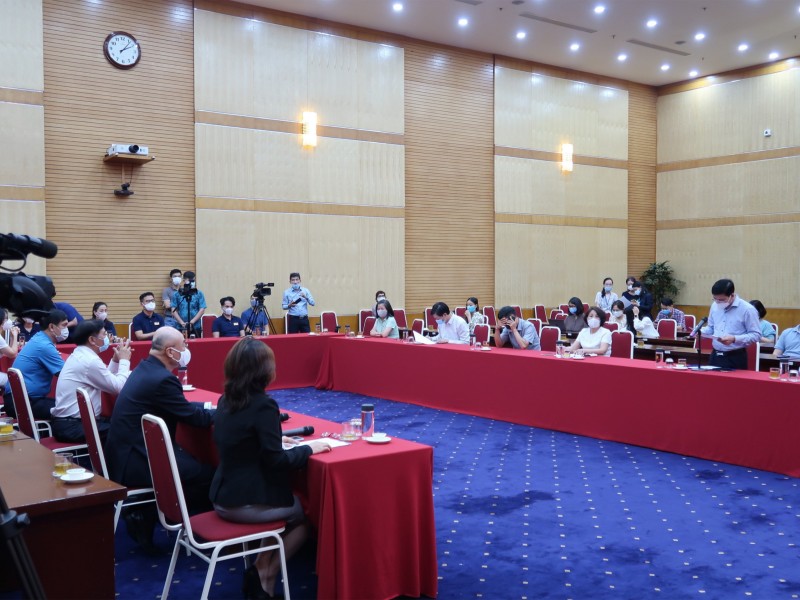 Responding to the Prime Minister's call, hundreds of corporations, businesses and individuals participated in the program to support the vaccine fund for disease prevention and control. The donation ceremony was held at the floor hall. 4, headquarters of the State Treasury with the participation of GCL (Hanoi) Co., Ltd. and other businesses.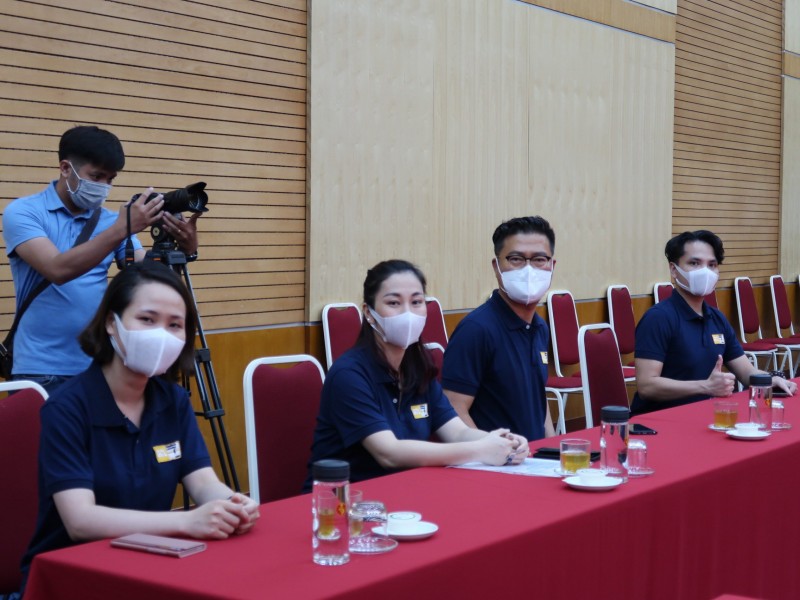 Attending this ceremony were the company's leaders: Ms. Hoang Mai Anh - Director of the company, Mr. Michael Yu - Representative of the laboratory.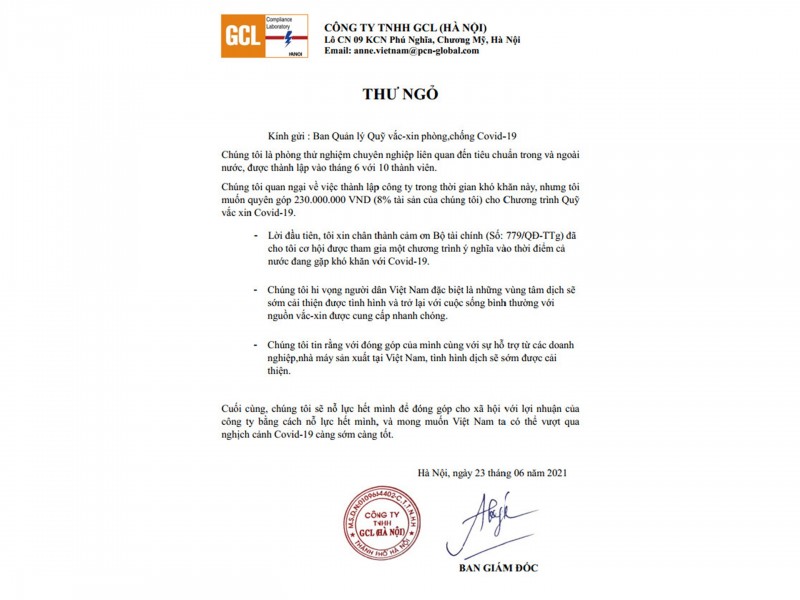 GCL (Ha Noi) sent a donated letter to the management board of the vaccine fund Covid-19